Pre-order link:
https://amzn.to/2L1qPiM
Jessie Sloane is on the path to rebuilding her life after years of caring for her ailing mother. She rents a new apartment and applies for college. But when the college informs her that her social security number has raised a red flag, Jessie discovers a shocking detail that causes her to doubt everything she's ever known.
Finding herself suddenly at the center of a bizarre mystery, Jessie tumbles down a rabbit hole, which is only exacerbated by grief and a relentless lack of sleep. As days pass and the insomnia worsens, it plays with Jessie's mind. Her judgment is blurred, her thoughts are hampered by fatigue. Jessie begins to see things until she can no longer tell the difference between what's real and what she's only imagined.
Meanwhile, twenty years earlier and two hundred and fifty miles away, another woman's split-second decision may hold the key to Jessie's secret past. Has Jessie's whole life been a lie or have her delusions gotten the best of her?
---
"What makes not sleeping even worse than the crippling fatigue is the boredom that infiltrates those nighttime hours. The misery. The morbid thoughts that keep me company all night long."
SO GOOD. Just so good. I know now after finishing When the Lights Go Out that Mary Kubica is an author that I will consistently read now. The books that I have read of hers have been great, thrilling and twisty reads and this one was no different.
I wanted to start with her writing first. In this book, Mary's writing was compelling and eerie (and we all know I have a thing for eerie writing). So when I was reading, I couldn't quit turning the pages because I was mesmerized by the way she was explaining the things that were taking place. The details and intricate placing of the events taking place were woven together in a way that would throw most authors off. That most authors wouldn't even be able to execute so, props to her there.
Now, to stem off of what I said above, the book is told in two different POV's and a past and present. Both story lines taking place were equally great. I couldn't decide if I wanted to stay in the present tense or the past tense and I know that is a huge thanks to the author's writing. The past POV was just as thrilling to me as the present one was. To me, that is a cool problem to have.
At times the book was so haunting. Not only because of the setting but because of Eden's POV. How she transforms into this person that no one knows. How she is just taken over and entranced with what she wants. I loved the feel of not ever knowing what she was going to do and when she was going to stop. And then when you get to Jessie you hold her hand the entire way through and try to understand the things that she is trying to understand in the process that she is using. It's hard to jump on board with at first but once I got the hang of being inside Jessie's head I understood it more and more.
Another favorite thing of mine was going back and piecing all of her puzzle pieces together. Mary Kubica made it so easy to do, too! I finished the book and then thought back at all of the wild things that kept taking place and it all made sense to me. The bread crumbs that this author always leaves behind is so cool to experience.
The ending was bizarre (hence my four star rating). I was really confused for a second because there is another chapter in the book that makes us think one thing but I think it was just a sloppy sleight of hand that the author tried to pull over on us. So with all of my positivity I had to just point out how disappointed the ending made me.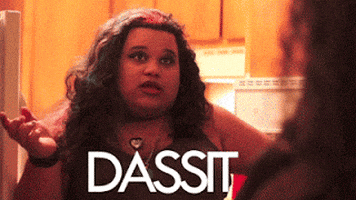 I was so sure I knew what the ending would be but to my dismay, it wasn't what I thought. Although I didn't agree with it and it didn't play out how I wanted it to, I absolutely love that! How fun to read a book and get so lost in it's words that we come up with all of these possibilities and they don't turn out accurate? I feel as if this would be a great novel for a book club to read and pick apart and a discussion that I would LOVE to be a part of .