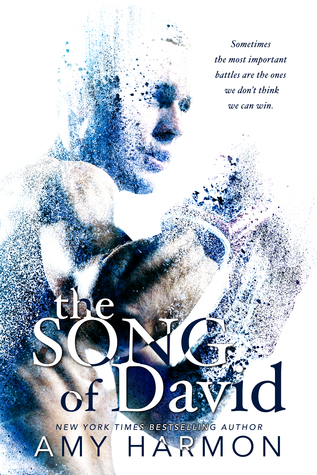 ---
I won my first fight when I was eleven years old, and I've been throwing punches ever since. Fighting is the purest, truest, most elemental thing there is. Some people describe heaven as a sea of unending white. Where choirs sing and loved ones await. But for me, heaven was something else. It sounded like the bell at the beginning of a round, it tasted like adrenaline, it burned like sweat in my eyes and fire in my belly. It looked like the blur of screaming crowds and an opponent who wanted my blood.
For me, heaven was the octagon.
Until I met Millie, and heaven became something different. I became something different. I knew I loved her when I watched her stand perfectly still in the middle of a crowded room, people swarming, buzzing, slipping around her, her straight dancer's posture unyielding, her chin high, her hands loose at her sides. No one seemed to see her at all, except for the few who squeezed past her, tossing exasperated looks at her unsmiling face. When they realized she wasn't normal, they hurried away. Why was it that no one saw her, yet she was the first thing I saw?
If heaven was the octagon, then she was my angel at the center of it all, the girl with the power to take me down and lift me up again. The girl I wanted to fight for, the girl I wanted to claim. The girl who taught me that sometimes the biggest heroes go unsung and the most important battles are the ones we don't think we can win
---
First I need to just lay it out there. Had I known Amy was going to include Moses in this story I would have dropped any and every thing to jump on this book before any other. The Law of Moses changed me heart and soul. I think to truly understand the importance of The Song of David one should first read The Law of Moses. When Amy Harmon writes a book she will make sure that she grabs you and makes you fall in love with every word that she writes. It's magical, actually. She creates this world where it hurts to exist but the people in that world make you FEEL okay. She creates so much that I feel like these characters are embedded in my soul. I open her books and take a deep breath in and hold on for one crazy ride. My heart pounds and I can feel that heavy feeling in my throat and the tears welling up in my eyes. I would be lying if I said this book didn't change me either. Amy played me like I was her own person fiddle.
"Some people are worth suffering for. I'm strong. I've been training for this, you know. Instead of feeling bad that I've had my trials, be grateful that I'm strong. I've got this. I've got you. Don't take that away from me, David."
I have not ever read a book like this. The characters were so different. So unique. I thought it would be a love story between two people but it's not. It's between Henry, Millie, and Tag. The story is told through audio tapes and takes place right after The Law of Moses (but both can be read as a standalone). Tag is a MMA fighter and owns his own bar and that's where he meets Millie. He has always used fighting as an outlet for his inner battles and for his pent up anger. I think that all diminishes when he meets Millie, however. Millie was so beautiful. She was so grounded and so positive. I think Millie is the poster child for women everywhere. I loved her stamina and her wit.
"The most intimate thing we can do is to allow the people we love most to see us at our worst. At our lowers. At our weakest. True intimacy happened when nothing is perfect. And I don't think you're ready to be intimate with me, David."
I feel like the characters had just enough problems/hardships to keep me intrigued through out the whole book. I loved their fight within each other so damn much. Henry created this whole new dynamic and feeling that I haven't felt before. And as usual, Amy's writing style is flawless. That's the reason we all read right? To open our mind and our heart? For the author to pour themselves into our souls? I think it is. I also think that Amy accomplished that with this book. Please don't forget your tissues with this book. I did. I regretted that instantly.
"You don't ever disappear. You just change. You leave. You move on. But you never disappear. Even when you want to."