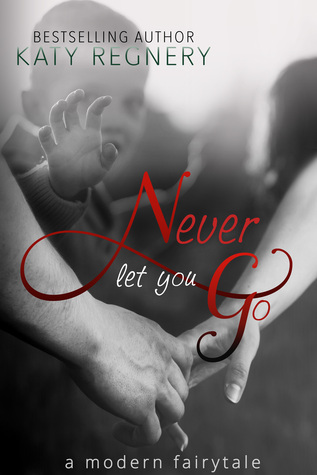 ---
In this modern retelling of "Hansel and Gretel," 13-year-old foster children, Holden and Griselda, escape from their abductor after three years of brutal captivity and try to cross the Shenandoah River on foot. Tragically, one of them makes it to safety but the other is left behind.
Ten years later, Griselda's boyfriend drags her to a fight club grudge match where her world is turned upside down when she watches Holden step into the ring.
Though the connection between them is fierce, bitter regret, simmering rage and a cache of physical and emotional scars lie between them, just as dangerous as the whitewater of the Shenandoah.
Never Let You Go is a story of fear and hope, defeat and survival, and two people – once profoundly broken – who discover that love is the onlything that can make them whole again.
---
THIS is what I'm talking about. A girl with some strength and passion and grit. I was totally in awe at how much I admired Griselda and her integrity from the get go. I was so freaking emotionally invested into this story and these main characters. I got to the pleasure of buddy reading this book with L.B. Simmons and I would say she was pretty fond of it also. Plus, ANGST. SO. MUCH. ANGST. And Jesus do I love the angsty ones! My heart broke time and time again over the innocence of Holden and Griselda as they found comfort within each other during the dark times that they both had to endure. Everything was just UGH SO GOOD. So exciting. So so soooooooooooooooooooooooooo….
"Are you whole or broken?"
"I'm whole. I'm whole because I'm with you."
Never Let You Go is a modern day twist on the children's fairy tale Hansel and Gretel. The story takes place when ten year old Holden and Griselda meet each other while they are placed in the same foster home. In their short lives, they've suffered great loss and have never known happiness, but they both find happiness when they are near each other. On one fateful day while out on a picnic with their foster parents, the two end up being abducted by Caleb Foster. Holden and Griselda are held in captivity by him for several years where he continuously terrorizes and beats them. Then one day the two plan their escape but end up getting separated. Griselda manages to get away but Holden is caught by their captor and is told that Griselda has been killed. Fast forward 10 years and we see that Holden and Griselda are each using different ways to cope with their losses. One is in an unhealthy relationship because she felt like she didn't deserve happiness and one was a whore who had a terrible track record from sleeping with too many women. So what happens when these two fateful lives cross paths again? I don't know, read the book!
"Don't look back, no matter what. Stone to Stone. I jump, you jump."
I had knots in my stomach for the whole first half of the book. I just kept thinking to myself "SOMETHING is going to go wrong. Everything has been too happy and too perfect." So there I sat, just waiting for the ball to drop. And then you get about half way in and WAM! Smacks you right in the face! Consider this: BALL. DROPPED.
All I wanted to do through out this book was cry. I wanted to ugly cry, happy cry, just CRY. There was so much love and so much longing that my heart wanted to burst at the seams. I appreciated the fact that the author took the time to rebuild these two characters and slowly show us their connection instead of making them jump at each immediately. I also appreciated that we experienced the alternating flashbacks and we were able to see how the characters had grown since their tragic accident. I loved the premise of this book and I truly loved the writing. I didn't feel like it was too slow or too rush. It was literally just right. I paced myself and I engulfed every word and every detail of this book. I loved the characters and I felt as if they handled every situation thrown at them in the most mature and self righteous way possible. I meant it when I said I was too emotionally invested in this story. I read the last two chapters and had goosebumps the whole entire time. Beautiful story, beautiful characters, and the details were superb. Also, the amount of feels in this book was out of this world.
"She loved him in a way that was necessary, not luxurious. She loved him like the tide loves the sand— trapped together, one lost without the other, pushed and pulled, but never ripped apart. She loved him in a deep and singular way, almost as though God had crafted one heart in heaven, then split it between Holden's body and hers, fating her to a never-ending longing to be with him, or a fractional life without him."