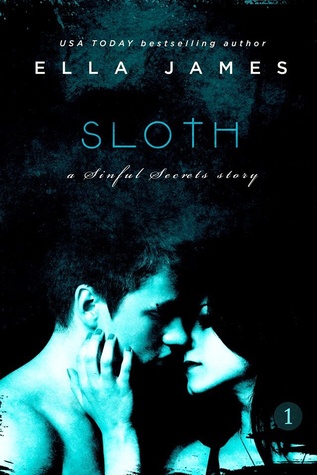 ---
She writes me back.
I didn't expect that.
She tells me she's a lover of chicken pizza and video games, a hot sorority girl with the nickname Sloth. She wants to know something about me in return. She says I owe her.
This is how she saves my life. She doesn't even know it. We've never even seen each other. But I need a reason. Just one reason to continue. She becomes mine.
The anonymity is good. She doesn't need to know me, but I need her kindness. We both live our lives: a letter here, a post card there. For three years, I escape my demons. And then one day I'm pulled back in.
I've resigned myself to what I know is coming. Until the girl I'm spanking gives her safe word: Sloth.
And then the lie I'm living starts to unravel.
---
I don't really know what to say about this book that hasn't already been said. I have browsed through so many reviews and they have all been consistent and for an author I feel like that is a huge accomplishment. I had been wanting to read this book until I heard about how long it was and how drawn out it was. I think this book is close to 500 pages but let me tell you this: it was worth every single one of those pages. Trust me. I am an idiot for waiting for so long.

Most of this novel is engulfed in mystery that is all started with just a couple of lies. So even if I tried to give a brief summary of this story of Kellan and Cleo, it would be damn near impossible for you to grasp the concept. So let's just talk about feelings and thoughts.
I felt so compelled and drawn to Kellan and Cleo it was unreal. These two characters were so surreal I felt like I knew them on such a personal level. Both Kellan and Cleo were instantly characters that I adored. I just could not resist the two of them, especially together. But what I loved the most about this book was the emotions and the grit. Not to mention it was so damn steamy! I'm surprised I didn't need ten cold showers through out this book.

There isn't just ONE secret in this book. There are so many secrets that the build up to the most anticipated one is so exhilarating. We were given plenty of prep time for the blow that was to come. Ella left just enough to your imagination that by the time she was ready to blow it all on us, we would feel it all the way to our marrow.
If you're looking for angst, I would say you are guaranteed that with this book. This story definitely had me feeling too warm and tingly one minute and frowning the next and then by the end my heart was literally outside of my chest and laying with this story. The ending is something I NEVER expected and a little evil…..but I fell for every second of it.
By the time you finish this book you will feel so many feels. You will question many of the scenes and passages. You will question some of the choices that the characters made. You will question absolutely anything and everything. You will fall in love and you will hurt and you will feel all of the feels possible to feel.