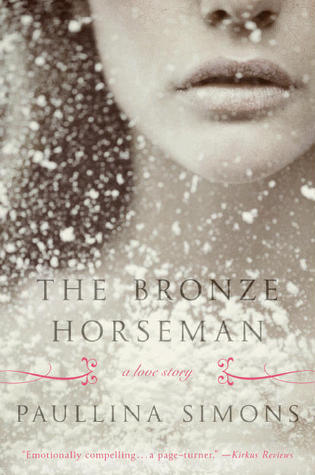 ---
The golden skies, the translucent twilight, the white nights, all hold the promise of youth, of love, of eternal renewal. The war has not yet touched this city of fallen grandeur, or the lives of two sisters, Tatiana and Dasha Metanova, who share a single room in a cramped apartment with their brother and parents. Their world is turned upside down when Hitler's armies attack Russia and begin their unstoppable blitz to Leningrad.
Yet there is light in the darkness. Tatiana meets Alexander, a brave young officer in the Red Army. Strong and self-confident, yet guarding a mysterious and troubled past, he is drawn to Tatiana—and she to him. Starvation, desperation, and fear soon grip their city during the terrible winter of the merciless German siege. Tatiana and Alexander's impossible love threatens to tear the Metanova family apart and expose the dangerous secret Alexander so carefully protects—a secret as devastating as the war itself—as the lovers are swept up in the brutal tides that will change the world and their lives forever.
---
I had put this book in the back of my mind (and kindle and bookshelf) for as long as three years now. I met some girls who did everything but sit down and actually read the book to me. So, I caved. I finally read it. Now that I have finished it, it has taken me 4 days to compile some sort of review for this book. One that the book so deserves and does the book justice. Also, I bought book 2 and 3 PRONTO and you know that's a big deal for me, the queen of not finishing series.
Saying I adored this book is not really enough. It was such a complete surprise for me and such an emotional and heart-breaking read. It was a complete roller-coaster of all emotions existing to humans.
Never in my wildest dreams could I have imagined how much this book would change me.
Never in my wildest dreams could I have imagined how raw and emotional this book was.
Never in my wildest dreams could I have imagined how different this book would be from any other.
But more importantly, I never could have imagined just how many emotions could be trapped inside ONE book.
"I know who I am, she thought, taking his hand and turning to the altar. I am Tatiana. And I believe in, and hope for, and love Alexander for life."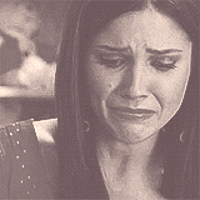 Time just froze for me while I read this book. Reality seemed to stop existing for me because all I could think about was "what in the world could these people possibly endure next?
This book completely took the rug out from under my feet. My heart was being squeezed so harshly that I just couldn't breathe 98% of the time. I have cried in books, yes, but I have never felt so heart-broken and painfully aware of the characters and their actions and surroundings before this book. This read will torture you, but at the same time it will give you such tender and loving moments that you just can't help but keep reading.
"Lazarevo drips you into my soul, dawn drop by moonlight drop from the river Kama. When you look for me, look for me there, because that's where I will be all the days of my life."
I have one bad thing to point out. One and that's it. It's a long book, yes. I think that with every long book there are some lulls. There are some slow parts in this book but I worked through them. There were sometimes more details than what was needed but I worked through it.
When I finished this book I felt so accomplished. I took a chance on a book that I didn't think I would care for and I endure the 700+ places and I adored it. I can't wait to go back for the 2nd and 3rd one.