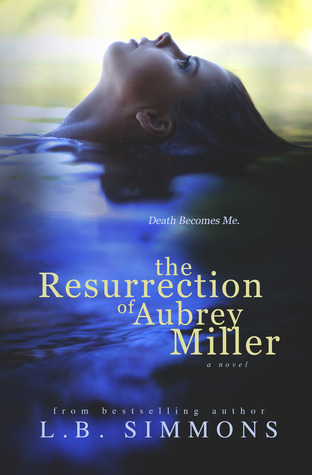 ---
Death.
For some, it's simply one of life's certainties, nothing more. For others, it's merely a fleeting thought, one often overshadowed by the reckless delusion that they have been blessed with the gift of immortality.
For Aubrey Miller, death is the definition of her very existence. Overcome with the guilt resulting from the loss of her beloved family, she alters her appearance from the once beautiful, blonde-haired, blue-eyed little girl to that of one shrouded in complete darkness, enveloping herself in her own unbreakable fortress of solitude as a form of protection for others.
As she enters her first year of college, her goal is simple: Earn a degree with the least amount of social interaction as possible. What she never anticipates is the formation of very unlikely relationships with two people who will change her life in ways she never believed possible: Quinn Matthews, the boisterous former pageant queen, and Kaeleb McMadden, a childhood friend from her past who never really let her go.
Over the years, as their connections intertwine and grow, a seemingly indestructible bond is formed between the three…
But when death painfully reemerges, Aubrey is lost once again, burying herself deeper than ever before inside the familiar fortification of her fears.
Will the refuge of friendship, the solidarity of life-long bonds, and the power of unconditional love be enough to do the impossible?
Will they be enough to finally bring about…
The Resurrection of Aubrey Miller?
---
I felt like since I received this in the mail I needed a re-read. It was well needed. I wanted to meet Aubrey all over again. And since I started blogging I wanted to be sure to add another LB book on my blog.
I missed Aubrey. She's witty and quirky and her sarcasm is the best I've ever known. LB's writing is both captivating and mesmerizing. Its able to capture my full attention and it doesn't let go until I'm finished. I think this book was some of her more powerful writing and you will definitely feel for the characters and their pasts immediately. You may click with Aubrey or Quinn or Kaeleb but either way, you're clicking. You won't be able to stop it from happening.
This story really captured everything there is to know about life in general. I loved the way it was written and I loved the pace of the story and I loved how deep, gritty, and impacting it all was.
"There is nothing you could ever possibly say to adequately emulate the effect of that person's presence in your life. It's an overwhelming, indescribable feeling that consumes your heart and captivates your soul. It just simply is."
Take this journey with Aubrey/Quinn/Kaeleb, whoever you choose. You will find yourself deeply connected either way. You will either fall in love with a bubbly and giddy pageant queen who is more beautiful on the inside then she is on the outside or you will swoon over the heart wrenching love and confident support/love that Kaeleb gives Aubrey every single day for four years or lastly, you could feel the emotions from experiencing deaths and choosing what path you take in life with it.
This book will stay with you in your time of need. It will heal you and raise your hopes. This book is about grieving, learning to live again, learning to love again, and most importantly it's about learning to love yourself. Life happens and you're only human so embrace it.