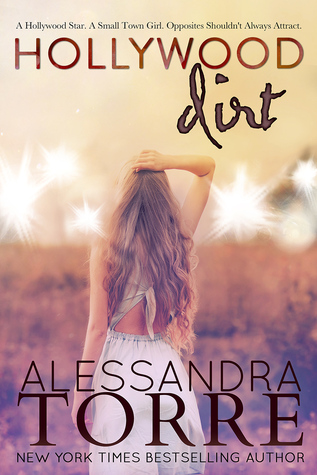 ---
Cole Masten. Abandoned by his superstar wife, Hollywood's Perfect Husband is now Hollywood's Sexiest Bachelor: partying hard and screwing even harder. Watch out Los Angeles, there's a new bad boy in town.
Summer Jenkins. That's me, a small town girl stuck in Quincy, Georgia. I cook some mean chicken and dumplins, can bluff a grown man out of his savings in poker, and was voted Most Friendly my senior year.
We were from different worlds. Our lives shouldn't have collided. But then Cole Masten read a book about my small town. And six months later, his jet landed on our dusty airstrip, and he brought Hollywood with him.
From the start, I knew he was trouble. For our town. And for me.
Sometimes, opposites just aren't meant to attract.
---
Sometimes authors get GREAT promotional teams. They hype up books and pimp the hell out of them. I think this was a victim. This book is a product of too much hype and too much promotion. I bought the book anyways. I received an ARC to review also. I want to start off by saying that I am a huge Alessandra Torre fan. I loved her when she was A. Torre and I love her sexy and mysterious writing. This book, however is not her best and I wasn't impressed.
The story didn't make much sense to me. Well it did but it didn't. The chapters were short and they made me feel like I was missing some big picture or even a small detail. The narrative POV's weren't consistent. The writing was not typical A. Torre fashion, and it took me some time to get used to this kind of writing. I get that different is good and most authors like to get out of their comfort zone, but in this case, I didn't really like it, not when it made me feel disconnected to the characters and it made me feel a bit lost.
There was great potential for this story. I liked the banter in their relationship and I liked the heroine's stubborn attitude. It reminded me of me. HA! I liked how Cole interacted with Cocky. I live in the south and although I wouldn't write about it quite like Alessandra did some of it she nailed on the head. It's always fun learning about what others think the south is like.
There was a lot of talk of the people in the town not liking the heroine (what WAS her name again? Summer, yes.) but there was actually zero interaction between her and these people to bring the point across. I don't remember her ever dealing with the public.
And the plot twist….REALLY? She did that? THAT was the secret?

All in all, I didn't like the book. I wanted to, I really did, but I just couldn't. I like A. Torre and I like her other books tremendously. Maybe I just read it on a wrong time, or my mood and head wasn't in it. I did just finish a huge saga that left a pretty big indention in me. Who knows? I guess I had way too high expectations all of yall's hype did good. I think my standards were way to high compared to her other books and I hate that.
The best things in this book to me were the chicken, no I'm sorry the rooster and Brian DeLuca's ability to make his wife have an orgasm three times before breakfast. It just wasn't a great read for me, so stick a fork in me.