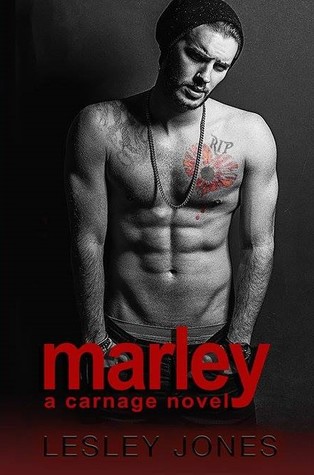 Want to know what really happened in that hotel room in Paris?
Want to know if the rumours of Marley, Sean and their sexploits were true?
We got to watch Georgia fall apart but what was Sean going through in those four years they were separated?
Marley will give you the answers but he might just break your heart along the way.
"'So, they want me to write a book? They want to know about my band, my life, my loves and my losses. But they have no idea what they're asking for. If I give them what they want, they'll get so much more than the sex and drugs and the rock and roll they're expecting. They'll get the secrets that I've kept for so long, they'll get an insight into the person I really am, or at least was. They think they know my story, they know nothing.
If I do this, if I write honestly and give them the ugly truth, people will get hurt. People that I love, people that have already suffered in the worst possible ways.
Do I do this, or do I walk away? Taking my secrets to the grave."
Marley is an adult contemporary romance. It contains content suitable only for grownups with an open mind. There are scenes of group sex which include m/f/m a little bit of f/m/m and even some f/f/f/m/m/f/f/f. There is drinking and drug taking involved. A lot of swearing, some Essex slang and some very high emotion. Please don't complain after reading this book that you weren't warned.
And yes, of course you'll need tissues.
---
I don't know where to start with this post. I am very torn on books being redone in a different person's perspective. Sometimes its not necessary. Its redundant and boring and I find no interest in that character enough to have that insight. But Marley, yes. I needed that with Marley. I needed that with Carnage. In Carnage there was so much stuff going on that we have no idea how the pieces of the puzzles were ever going to come together. The hotel room, we had no idea what REALLY happened. The studio at Georgia's parents when Maca walks in with that girl, we NEEDED to know what was going on there. And with this book and Marley's perspective we needed those answers and those insights. So when Lesley Jones announced she'd be giving us another book in the "Carnage" series, I'll admit I was a little hesitant. I mean a companion novel…did I really want to put myself through all of this again? It took me WEEKS to move on from the first book alone.
The answer? Yes. Yes I did. I NEEDED that hurt again. I needed that closure. I knew that there was some stuff going on the four years that Maca and Georgia were apart but nothing like what I just read. This book was filled to the brim with grief, guilt and remorse. There were some nasty details and some gruesome events that were so hard for me to stomach. If you've read the first two you are probably thinking "how am I supposed to go through all of this again?" It's hard. And it hurts. But what a beautiful story.
I felt like Lesley did an excellent job executing this story. I am a huge fan of those stories that rip me apart. They don't have to heal me. But this book did. Reliving moments in their lives through Marley's eyes definitely put a whole new perspective on the whole of the Carnage series, helping us to understand in more depth and detail the choices that were made and the consequences of those choices. Helping us understand what is was like for Marley all those years, his battles, his hurt, his pain and his love.
This book was not a complete rehash of Carnage. In fact, there was a lot of new details and a lot of new story lines. This book was about rebellion and being reckless. It's about sex and drugs and rock and roll. It's about heartache and gut wrenching pain. Consequences. Guilt. Most importantly it's about finding love and being sorry. It's about secrets that will never be shared. I am applauding you Lesley. Applauding you for ripping my heart out a third time like it was no big deal.