Pick What should be a cozy and fun-filled weekend deep in the English countryside takes a sinister turn in Ruth Ware's suspenseful, compulsive, and darkly twisted psychological thriller. Leonora, known to some as Lee and others as Nora, is a reclusive crime writer, unwilling to leave her "nest" of an apartment unless it is absolutely necessary. When a friend she hasn't seen or spoken to in years unexpectedly invites Nora to a weekend away in an eerie glass house deep in the English countryside, she reluctantly agrees to make the trip. Forty-eight hours later, she wakes up in a hospital bed injured but alive, with the knowledge that someone is dead. Wondering not "what happened?" but "what have I done?", Nora tries to piece together the events of the past weekend. Working to uncover secrets, reveal motives, and find answers, Nora must revisit parts of herself that she would much rather leave…
---
I was a fan of this book, very much so. I felt like it was different and suspenseful and every once in a while I like to indulge in books like that. Luckily, I think from the first chapter my wheels were already spinning, eager to learn more about this story.
I felt like the writing itself had an eerie feel about it. A couple of times, just reading one sentence would give me the goose bumps. The setting was for sure nothing short of horrific. The author did an exceptional job at setting up this creepy atmosphere right from the beginning. One of my quirks about thrillers is the fact that sometimes the book is so slow-building I get bored and end up not liking the book but this one flowed very nicely and quickly. And the characters this author wrote all created this strange dynamic that just worked. For being the first book this author has released I am quite impressed. There is not just ONE "main character". I feel like each and every character in this book plays a huge role that gets filled by each one wonderfully.
"People don't change, they just get more punctilious about hiding their true selves."
I think my only complaint with this one was the predictability. Although I did not see everything coming, I seen a couple things but it wasn't so horrible that it ruined the story for me. I also was able to come up with so many different scenarios and it was so much fun letting them all play out in my head. Wrong or not.
I really cannot get over how creepy of a setting that this author created. It was beyond perfect for the story and the plot of the whole story was just magnificent. And the writing and inner dialogue was just so fitting. Although the major twist is pretty predictable, the characters, story line, and writing really and truly make up for that. Not to mention, since this book is mainly character driven it complements the plot very nicely.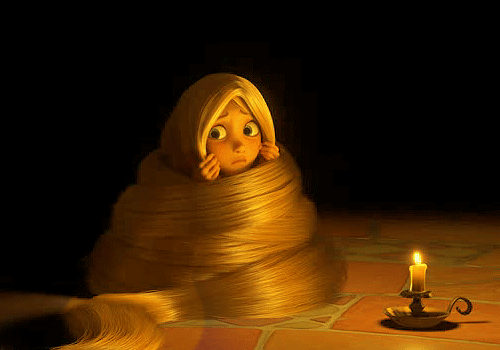 So not only was I invested in all of the characters but also the story as a whole! I would recommend this book for anyone wanting something different or thrilling or just wanting something to make you think.