I've been in love with him forever.
But to him, I've always been off-limits. Until the night that changed everything.
Maybe it was the alcohol. Maybe it was the secrets we shared. Maybe he finally opened his eyes and saw me.
By the time the sun rose, I'd lost him again, my heart shattering on his parting words: "It was a mistake." So I ran. Ran until I was thousands of miles away, in a country I didn't know, surrounded by people who only made me miss him more.
I never expected him to follow me … or to pry more secrets from my soul. In exchange, he gave me more of his secrets too.
How was I to know it was the secrets we didn't share, the words we didn't dare utter, that would tear us apart?
---
Another year, another Whitney Barbetti book that I completely devoured and admired. And LOVED! The Sounds of Secrets was just absolutely stunning. Poignant, heartfelt, and beautiful. I kept wanting more and more of Lotte and Samson, even after I was done. I still find myself thinking about them. That is the kind of book you want to read. One that you cannot forget.
"I didn't know I'd been so starved for oxygen until I could finally breathe again, because of her."
The characters, man. THE. CHARACTERS. They're so beautifully flawed in a way that has me literally drooling for more. The Sounds of Secrets is not just about a flawed woman, it also includes a flawed man and together they're just…beautiful. Beautiful humans. That is the only way I know how to put it without giving away the details that make them beautifully flawed. Every time I think about Lotte and Samson, I get a huge grin on my face and I cannot wipe it off.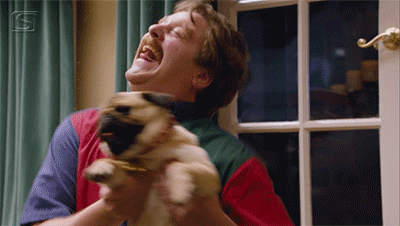 In The Sounds of Secrets you get a dose of redemption, forgiveness, second chances, love, angst, hurt, and longing all in one sitting (well, if you're like me and can't put the book down that is). And to me, it takes a certain author to evoke such emotions from me when I'm reading and Whitney did the job. My heart was hers for the taking.
So, by saying that, I do want to touch on Whitney's writing for a second. Okay, maybe a minute. I could write about it all day but I only take a few minutes with this review. When you read a book of hers, you are immediately engrossed into a wonderful time. Poetically, Whitney makes sure you feel the lines that she writes. They wrap around you each time and leave such a huge impression on you. It is one that you definitely do not forget. She makes you feel what each of the characters are feeling (not just one of them) and she does all of that with her WRITING. How incredibly talented is that?
"In the last few days, I'd learned that secrets could be loud, yelled in anger. They could be soft, whispered along someone's skin as they slept. But the secrets that stayed silent, that were far too fragile to ever pass my lips: those secrets weren't disposable."
Whitney-freaking-Barbetti. I'm a fan for life. Keep on keepin' on, my girl.