I thought he'd always be mine,
even when I was forced to say goodbye.
We were never meant to let go,
but it happened anyway.
Too bad I didn't know someone was waiting to take my place, or I would've held on a lot tighter.
Two years later, we were exactly where we'd always planned to be.
I'd kept my promise.
He'd forgotten all about his.
Not only had he moved on, but the person he'd moved on with was my best friend, leaving me to begin college with a broken heart.
I guess this is the part where I'm supposed to tell you some other guy stepped in, repaired my shattered pieces, and made me smile again.
This isn't that kind of story.
My heart might have been broken,
but it refused to fall out of love.
---
Judge me if you must. Roll your eyes at me if you must. But sometimes, this girl needs her some swoony romance. And let me tell you, this one was so worth the swoons and the angst I felt. It was worth the butterflies I felt in my stomach and the anxiety I had as every page went by. But don't let this fluffy and fun cover confuse you- it's anything but that.
"Some things were simply irrefutable and inescapable . The stars , the moon , and the way my heart would always beat in sync with hers . And with enough forgiveness , love , and trust , not even forever could stop us."
I wanted to touch on the secondary characters first, mainly because (to me) they played an absolute huge roll in this story. They were the pushers and the reasons of truth. Pippa and Toby and even Alexis and a couple of other people (especially both sets of parents) were such huge parts of Suddenly Forbidden that I loved their reason of existing to these main characters. There was so much depth- not only in the story- but in the characters themselves. So much potential and feelings compacted into each one they practically jumped off the pages to me.
"We were the breeze that ruffled the dandelions. The sun that scorched our skin red until we searched for reprieve under our favorite willow tree. And underneath the stretch of dark skies, we were each other's stars."
Another thing I wanted to touch on was Ella's writing. This is my first book of hers (naturally) and I was blown away. I don't read this genre a lot, especially not as much as I used to. But Ella had this ease about her writing that didn't annoy me. It didn't rush me to feel things and it didn't push me to believe things I didn't want to. She easily just wrote a story, about two people, and made me feel what those characters felt and it was an overwhelming and wonderful feeling.
"Moon and the stars, Dais."
Daisy and Quinn were so determined to shred my heart from the moment I started this book and they succeeded. They truly did. Every once in a while, I like to go back to my 2012 roots and indulge in a well-written NA novel and Ella Fields did an excellent job at easing me back into a genre I hadn't touched on in a while. So, my applause goes out to her. Wholeheartedly. You stole my heart with this one, Ella. KEEP IT. I don't need it.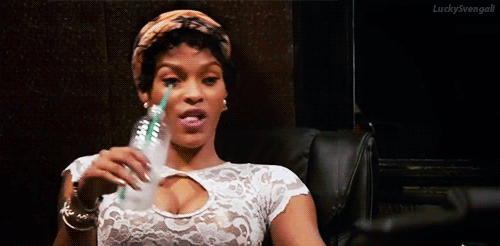 ​