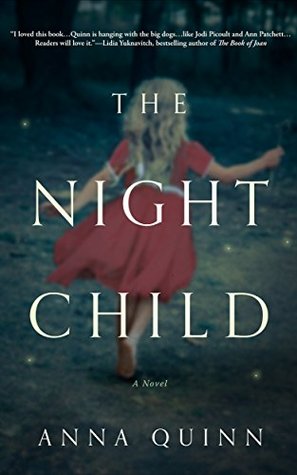 Nora Brown teaches high school English and lives a quiet life in Seattle with her husband and six-year-old daughter. But one November day, moments after dismissing her class, a girl's face appears above the students' desks — "a wild numinous face with startling blue eyes, a face floating on top of shapeless drapes of purples and blues where arms and legs should have been. Terror rushes through Nora's body — the kind of raw terror you feel when there's no way out, when every cell in your body, your entire body, is on fire — when you think you might die."
Twenty-four hours later, while on Thanksgiving vacation, the face appears again. Shaken and unsteady, Nora meets with neurologists and eventually, a psychiatrist. As the story progresses, a terrible secret is discovered — a secret that pushes Nora toward an even deeper psychological breakdown.
This breathtaking debut novel examines the impact of traumatic childhood experiences and the fragile line between past and present. Exquisitely nuanced and profoundly intimate, The Night Child is a story of resilience, hope, and the capacity of the mind, body, and spirit to save itself despite all odds.
---
WOW! What a breath-taking read. This writing, this story, this author…just wow.
"He broke into your body and stole your sense of self."
Anna Quinn is an incredibly brave author for tackling the story line that she did. Let me rephrase that- the TWO elements that she wrote about is huge. Not only that, but she did it so eloquently and very sensitively (if that is at all possible). I can hardly believe this is even her debut novel. It was just heart wrenching.
At times I was very uncomfortable. I worried if I could read it all without skimming but after a couple of tries I successfully did it. It's not for the weak of stomach. The topic the author touches on is enough to break even my heart in two and it did. The story, the characters, it all just broke my heart.
Mental health is always so intriguing for me so when I read books about them I like for them to be carefully thought out and not just thrown around for dramatic effect. Anna did a fabulous job letting the words just go where they needed to. It wasn't dramatic and it wasn't rude or blunt it was just what readers want to experience. Sort of just wrapping you up and making you warm. Her words were what needed to be said.
The Night Child was a touching and at times disturbing story dealing with the upmost heart breaking situations in a very believable way. Not dramatic in any type of way which earns so much respect from me. Bravo, Anna! Great book, great read.