Lost in the shadows of a tragedy that stripped Aurora June of everything she once loved, she's back in the small town of Balsam Grove, North Carolina, ready to face all she's kept locked away for seven years. Or so she thinks.
As one of the victims of a string of mysterious disappearances in the small, picturesque Appalachian Mountain town, darkness has become her home—her safe blanket when the world reveals its true colors. But as the walls of darkness start to move in on her, she knows the only way to free herself from her past is to face it, head-on. She just needs to figure out how.
Upon arrival, Aurora isn't expecting her first collision to be with the boy she left all those years ago. The boy who betrayed her trust with no regrets. The boy who is no longer a boy, but a man with the same stormy eyes that swept her into his current before she ever learned to swim.
She'd thought he was safe. He'd thought their path was mapped out. Turns out neither of them was ready for the crash at the bottom of the cascade.
---
I wasn't completely sure what to expect going into this book. I didn't read the blurb but the cover was so alluring to me I just had to have it. I needed it. Plus, I have enjoyed many of Allen's other books, so I knew I would at least like this one. But when I finished the book I was completely satisfied, way more satisfied than I even thought I would be. And by saying that I have to add this: Not knowing what this book was about- intensified my experience in the greatest way.
"Jaxon has always been the wild rush of the creek barreling by, a force powerful enough to alter even the sturdiest of landscapes. And he halts me with his eyes- icy gray orbs with a stormy finish. Cold, dark, mysterious- alluring."
This is not just a romance. And for that- I was very thankful. Not that it wouldn't have been a bad thing, as a reader I have just been wanting more than that here lately. I was so surprised to know that there was so much suspense and even a well thought out twist within this book. I was happy to know that K.K. Allen branched out into something and wrapped it up so neatly. No plot holes to be found. I was a happy reader.
"You came into my life like the fastest river, unsure of where you would end up. And then you leapt- from that rock at Hollow Falls when you were fifteen years old. You leapt and you crashed into my world. Even then, I saw you. I didn't realize what it meant- I wouldn't allow myself to figure it out- but I could feel it."
K.K. Allen's writing in Waterfall Effect is electrifying and piercing. That is the only way I can put it. When she writes, whether from Jax's POV or Aurora's- you feel. You feel so much. Not only was the writing completely engrossing, I loved the metaphors within this story and the way they all related.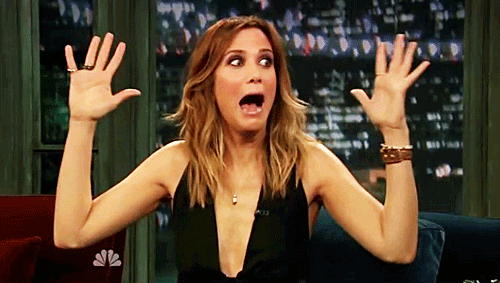 When you read this book, you will see what I'm talking about. It's hard to miss.
Waterfall Effect was a meaningful read on so many more levels than just romance. I was hooked from the beginning and all of that alone sets this book apart from most of the others that are currently out there.