Buy link:
https://amzn.to/2I1ytK9
Happily married to her college sweetheart, Poppy lived a blessed life with the husband of her dreams. Then everything changed. She is no longer a wife. She is no longer the envy of her single friends. Now, people look at her with pity as they whisper a single word behind her back.
Widow.
Years after her husband's tragic death, years of pain and sorrow and wishing for the life she'll never get back, Poppy decides to finish Jamie's birthday list. She'll do the things he wanted to most. Because maybe, just maybe, if she can complete his list, she can start to live again.
Poppy expects going through the birthday list will be hard. She expects it to hurt. But what she doesn't expect is Cole. Could the man who delivered the news of her husband's death and shattered her heart be the one to help her put it back together again?
---
"Crying doesn't make you weak, Poppy. Sometimes, it takes more strength to let go than it does to keep it all inside."
The Birthday List was a quick and satisfying read for me. I enjoyed it, but not as much as I had hoped to. I liked the premise that the story had and the plot but the characters were a huge miss for me.
My main issues, character  wise, was Cole. Cole seemed like an arrogant jerk the first 50% of the book which in turn didn't attract me to him. His demeanor was just all wrong for me. His vibe. Had I not had his POV though, I think I would have felt differently. The first half of the book he was unappealing and I didn't care for his and Poppy's interactions in the least bit. It was all just…awkward. I think I felt like that because I never felt their connection. It was kind of just, thrown in our face. "Here is a guy! Here is a girl! They are going to like each other!" Forced. Not for me.
Another set of characters that didn't jive with me were Finn and Molly. I felt like the author brought them to light more in times when they shouldn't of been. This wasn't their story. It was Poppy's, right? But a lot of the book felt like that is what it was, their story. And if that was the case, I would have just been happy with their story. I think that is why I couldn't get into Poppy and Cole. The author gave us so much of Finn and Molly that I ultimately wanted them in the end. I focused on them way more than I did Poppy and Cole.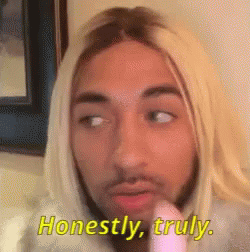 "I cried because Cole's hand under mine made me feel better. Better and worse, all at the same time."
I did like the mix of mystery and connections that the story had. The writing was nice and the little twists added here and there were a nice touch as well. I really feel like, as a reader, if you can't connect with the main characters you are in for a huge miss but since this book had a strong story line and was hugely plot driven, I didn't feel like it was a huge miss for me.