Salana Livingston did everything right, from taking her multi-vitamin to kneeling before bed to say her prayers every night. She followed the path her parents had planned before she was born, never questioned the role until the day a bus-load of sweaty kids from the Bronx got dropped at her parents' horse farm.
Tiago Alcazar knew a life of hard knocks. An incarcerated father, a missing and strung-out mother who left him to rely on his aged grandmother for most of his life.
Tiago runs the mean streets of the neighborhood that raised him, living hand-to-mouth, everyday a gift, if he can just make it.
Burdened by a world that only wants to see her as perfect, Salana finds her greatest confidant in a boy society has labeled as worthless. Their paths cross too many times for their stubborn hearts to deny the connection, but can the delinquent and the debutant defy the odds and overcome the social constructs that condemn them?
---
"Be the salt of the earth and you will become the light of the world."
I have to start this out by saying that I am not a third person narrative type of girl. I typically get really slowed down in books that have said narrative but every single time I read one of Mara White's books I am reminded that with the right care and expertise, I can love it. And in Salt, I did just that.
Salt was not what I expected, but in the best kind of way. I was rooting for this unpredictable couple more than I ever knew I could and as the story went on, Tiago was slowly finding his way into my heart. It took a while, it did, but once he was halfway in there, he didn't find his way back out. He fought just like he should have and he did exactly what Salt needed at the right times and for that I am truly grateful. He knew just what she deserved and he never forgot it.
"Rings were forgettable, but true love- that was indestructible."
I loved that Salt wasn't the fairy tale romance that most books revolve around today. It was two real, unlikely people and it was endearing seeing all of the things they encountered as their relationship went on. If they ended up together- I would have been happy and if they didn't end up together- I would have been just as happy. I say that because the character growth they both portray and go through, without each other, was perfect. Just absolutely fan-freaking-tastic.
Salt is not only another great book by Mara White but proof that this girl can write a book full of emotion and well-rounded characters. She never ceases to amaze me.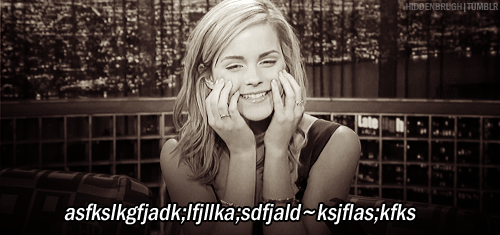 "Just follow your dreams, Salt. I can't give you much, but freedom? – that I can give you."
Mara did a great job showing us the years of these two characters lives starting at the age of 16. I didn't feel like there were any time jumps that left me confused or anything that was unresolved. Her writing truly flowed in a way that kept my attention until the very end.
Salt left me filled with hope, happiness, and true understanding for the types of people that were involved in this story and that is all that I can really ask for. Bravo, Mara!