Buy Link:
https://amzn.to/2KzZRTo
He lives in your community, in a nice house with a well-tended garden. He shops in your grocery store, bumping shoulders with you and apologizing with a smile. He drives beside you on the highway, politely waving you into the lane ahead of him.
What you don't know is that he has an elaborate cage built into a secret basement under his garage. And the food that he's carefully shopping for is to feed a young woman he's holding there against her will—one in a string of many, unaware of the fate that awaits her.
This is how it's been for a long time. It's normal… and it works. Perfectly.
Then he meets the checkout girl from the 24-hour grocery. And now the plan, the hunts, the room… the others. He doesn't need any of them anymore. He needs only her. But just as he decides to go straight, the police start to close in. He might be able to cover his tracks, except for one small problem—he still has someone trapped in his garage.
Discovering his humanity couldn't have come at a worse time.
---
"The truth is I hurt people. It's what I do. It's all I do. It's all I've ever done."
I liked the concept of this book. Normal was some what similar to Caroline Kepnes' YOU. The only difference is, Caroline's book had a plot and a specific story line. Normal, did not.
This book started out strong but as you progress it gets choppy and all over the place. There is just way too much going on. I didn't understand the whys of what he was doing and the book didn't provide us any reasons and hardly any past flashbacks either. We also are not given a backstory as to how or why he has become this way, leaving all the interpretations to our own. Am I just supposed to assume this is who he is? Now, I am not against that in any way but the author made it extremely hard to grow to love this character without any empathy, back story, or even flashbacks as to why he was the way that he was.
Being inside the thought process and the brain of a psychopath is always fun for me when well executed. I really enjoyed this author's writing and it worked super well with the story taking place but I didn't love it. It wasn't sensational or memorable but it worked well enough for the story.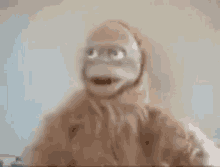 The characters relationship with Rachel and even Erica really baffled me. I have so many questions. So many. And they were all left unanswered. Which in turn left me with eye rolls.
"Right now universes are being created, thrown together and destroyed the world over. Seven billion souls, each pre-occupied with their own unique reality, each with a head full of memories, plans, learned knowledge and accumulated trivia; birthdays, telephone numbers, bus routes, passwords. Each one with somewhere to go, something they need to get done. They all have birth certificates and shoe sizes. Every single one has a story."
And seriously: did this guy have a job? He buys all of this stuff, goes to all of these places, takes care of Erica and even Rachel and where is his income from? Maybe I missed it but this was something I could not stop thinking about!
Normal is the type of book you'd just have to pick up for yourself and see how well you like it. I feel like it could work for a lot of people and then for others and it just wouldn't. A complete hit or miss for sure.