Buy link:
https://amzn.to/2JvucyF
In the summer of 2006, Emma Price watched helplessly as her six-year-old son's red coat was fished out of the River Ouse. It was the tragic story of the year – a little boy, Aiden, wandered away from school during a terrible flood, fell into the river, and drowned. 
His body was never recovered. 
Ten years later, Emma has finally rediscovered the joy in life. She's married, pregnant, and in control again…
… until Aiden returns. 
Too traumatized to speak, he raises endless questions and answers none. Only his body tells the story of his decade-long disappearance. The historic broken bones and injuries cast a mere glimpse into the horrors Aiden has experienced. Aiden never drowned. Aiden was taken. 
As Emma attempts to reconnect with her now teenage son, she must unmask the monster who took him away from her. But who, in their tiny village, could be capable of such a crime?
It's Aiden who has the answers, but he cannot tell the unspeakable.
---
"As is the jealousy of a lover could ever compete with the ferocity of a mother."
I didn't hate this book. It's actually quite the opposite. I enjoyed it and the quick pace hooked me from the start but something just didn't sit right with me. A couple of things didn't, actually. The lack of plot (in the second half), the unrealistic situations, and the lull of the second half of the book.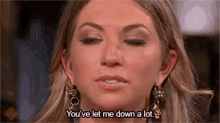 I didn't guess the twist, I noticed that some people did and so I sat there wondering how they could have possibly picked up on it but once I finished the book and actually sat and thought about it all, maybe it was obvious the whole time. Maybe I just dumbly missed it and stayed completely oblivious to it because there was so much going on, I was distracted.
"People are multi-layered. Anyone can have a private side that verges on the dark and dangerous. Your doctor could be a sadist. Your primary school teacher could be a paedophile. Your beauty therapist could be a murderer. It could be anything."
The author has an incredible writing ability that makes you think three different possibilities at once. In my opinion, she was also very strong with distractions. There was so much going on in this book that you could never look one direction for too long without getting sidetracked with what was really happening, you'd completely miss it because you were focused on something the author wanted you to think was major but quite frankly- it was minor. When this happens, the story gets messy and strays far from the whole plot of the story.
I kept asking myself "who could do this?", "what exactly happened?", "will Aiden help his mother?" "where was he, for ten whole years?" and those are the reasons I kept turning the pages. That is why I felt compelled to the story line we were presented with at the beginning of the story. The first half of this book is incredibly gripping and fast paced but once you breeze through, the second half drags and things become murky and very unrealistic to me.