Pre-order Link:
https://amzn.to/2OGsX1F
In a lot of ways, I was one of the lucky ones. My high school crush liked me back. It should have been magic and fire, but it was tragic and brutal. I wrote it that way, anyways.
His name was Bryan Winthrop. He was our high school basketball star. The prom king. The most beautiful boy I had ever laid eyes on. He liked me — the theatre geek who never should have caught his eye — but he loved her.
It's been more than 10 years since the homecoming dance. Since the night he kissed me, breaking both of our hearts for the first time.
After the scandal, after graduation, I left our small town and made a name for myself on Broadway, then in Hollywood. I didn't mean for the play I wrote about our high school affair to blow up. I didn't mean for it to reach all the way back to my roots, wreaking havoc, wrecking families.
Bryan Winthrop and I were not friends, not lovers.
But I'm back. And for one summer — if she lets us — maybe we can be.
---
"I'm playing with fire here; this is the truest thing I know. But I always was with him, the break in time and miles hasn't lessened this need."
So, I went back and forth with my rating. 4 stars or 5 stars? What do I do? What will truly justify this book for the people who read my reviews? But the more I discussed the book, mainly with Jen, and the more I focused on writing my review and getting my feelings down, this book deserves five stars. Probably more than that.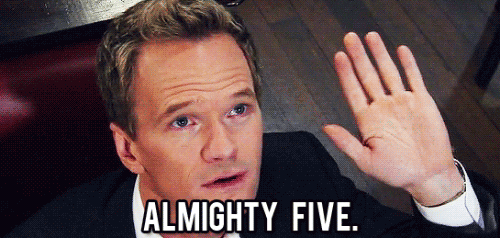 Jen showed us a different side of her as an author, she went there for us. ILYILH was not poetic. Not to me anyways. It was not based around beautiful prose and lyrical writing. It was sharp, poignant, and jarring in all of the right ways. Which to me showed how dynamic Jen can write. Which in turn shows me how talented she truly is. Going from KMLYMI to ILYILH was a huge jump for her to take and to me she landed that jump flawlessly and stuck it like a pro.
Severin is life. Her snark, wittiness and down right charming self was radiant and cutthroat and I really liked that about her. She knew what she wanted and she knew what she had to do with her life to get there. To me, she was a strong woman, the type you don't read about in most books. The type that more books should have.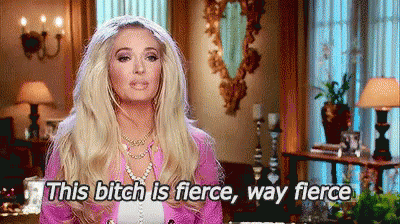 The alternating POVs of the past and the present add such a build to the story that I didn't even know I needed. It gave me LIFE. Seeing how the tension of the characters build and build in their high school years and then going to present time to see how the characters are still teetering around each other brought a whole new meaning to this story. The worlds colliding was magical. Not to mention the end left me so satisfied. I was so thrilled to know I would get to interpret things my own way with Severin. I know what she would want for herself and so does she.
"My art is mine. I can take my past and do whatever I wish with it. I just forgot that there are consequences to my actions, to my words and the way my stories are told."
I love how the title fits in and plays a huge role into the story. Period. End of story. When an author does that I get the goosebumps and I smile real cheesy-hard like. Jen did that to me.
Ben. Ben Ben Ben. The almighty philosopher Ben. I love you. My moth flutters are forever yours, I don't have to make love such a tragedy for you! I promise!
"His hair is soft under my finders, shorn close to his head, autumn brown and not long enough for me to pull. I desperately want to make him hurt a little. Just a little, something to match the ache he always pours into my chest with that voice of his."
I can't wait to share my favorite quotes with you guys. My favorite lines and the meanings I took from them. I can't wait for you to read this book that Jen poured her heart out for US. And I can't wait for you to experience that feeling of reading it for it the first time.