Pre-order link: https://amzn.to/2Svep6o
Leah, a popular sixteen year old, is uncharacteristically apprehensive the night before her new school year begins. She decides to take a moonlight paddle at her divorced parents' Florida beachside inn to take the edge off her anxiety. Moments later she vanishes in the water without a trace. The police assume death by drowning since sharks had been sighted nearby earlier in the day. They do a cursory investigation and that's it. The community comes out to give support, but days later her mother Emily is still wondering what happened to her beautiful daughter. And why is there no body?
In the days that follow, Emily accidentally discovers pornographic images of her daughter on her laptop. Some appear to be selfies taken for someone else's pleasure. Others are clearly taken by a voyeur and sent to Leah. Shockingly, they reveal darkly tantalizing clues to an older man's involvement. Emily's heartbreak turns to deep rage as she sets out to unmask who this monster is who has stolen her daughter's innocence–and perhaps more. As her suspicion falls on various locals who, as unlikely as they may seem, may have lured Leah into risky, even deadly, behavior–the youth pastor, the long time resident in bungalow 3, his son who visits from New York–she trusts no one. Suddenly her once close knit community, itself its own paradise, has been invaded by evil, an evil that is still lurking in the shadows–one that she is determined to expose.
---
"Time was an enemy I hadn't expected. It raised its head and robbed me of my daughter."
First and foremost: I feel like the blurb that is on the front of this cover is a tad misleading. There is not hardly any domestic violence and the narrator is not "unreliable". I am saying that because I just don't want for any one to go into this thinking they're going to be getting some sort of Chevy Steven story. I know a lot of people (myself included) really tend to enjoy those type of books. I just wouldn't classify I'll Be Watching You as that.
I teetered on 2 stars or 3 stars for this one. But I ultimately decided on a 2 star rating. I feel as if Courtney has a fantastic writing ability. There is nothing she cannot write about. She did an excellent job at creating a tension and anxiety that stems from being a parent and having your worst nightmare come true. I feel as if this is the type of thing that can happen to any one…. until you get to the ending and see what really happened. That was a little too far fetched for even me.
"I lived in a castle of glass and in one moment it all shattered. I'm the queen of nothing, an empire of without an heir."
The twists in this book weren't anything spectacular. A lot of it you can see coming because of the foreshadowing that takes place– but as a whole, the story ended up coming together very nicely. But a good touch to this story was the amount of secondary characters that are in and out of this book. You never know which character is going to do what and you never know who it's going to be. But if you stick to the plot and really focus on what is going on, it's not too hard to figure out.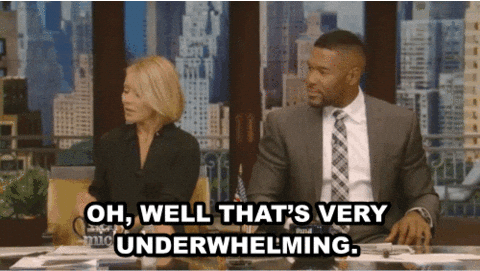 As a whole, I was very underwhelmed with the plot of the book. But as always, Courtney does a fantastic job at writing a genre that I have been eating up here lately. I can always count on her to go outside of her box and get a little gritty when the time calls for it.