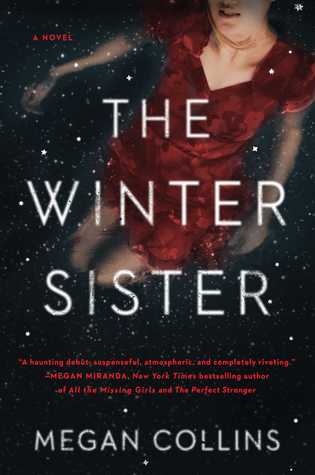 Buy link: https://amzn.to/2HXIIBg
Sixteen years ago, Sylvie's sister Persephone never came home. Out too late with the boyfriend she was forbidden to see, Persephone was missing for three days before her body was found—and years later, her murder remains unsolved.
In the present day, Sylvie returns home to care for her estranged mother, Annie, as she undergoes treatment for cancer. Prone to unexplained "Dark Days" even before Persephone's death, Annie's once-close bond with Sylvie dissolved in the weeks after their loss, making for an uncomfortable reunion all these years later. Worse, Persephone's former boyfriend, Ben, is now a nurse at the cancer center where Annie is being treated. Sylvie's always believed Ben was responsible for the murder—but she carries her own guilt about that night, guilt that traps her in the past while the world goes on around her.
As she navigates the complicated relationship with her mother, Sylvie begins to uncover the secrets that fill their house—and what really happened the night Persephone died. As it turns out, the truth really will set you free, once you can bear to look at it.
The Winter Sister is a mesmerizing portrayal of the complex bond between sisters, between mothers and daughters alike, and forces us to ask ourselves—how well do we really know the people we love most?
---
I think had I not lost interest or gotten burnt out on this story line, The Winter Sister would have been a huge hit for me. But at this point in my thriller/suspense "career", I have read a lot of books that follow this same exact story line. I am ready to move onto another type now. They're just all the same and 99% of the time, they are all going to have the same ending and outcome.
The protagonist wasn't my favorite. Her POV made things not seem very interesting I think because of how bland her character was. But aside from her, the characterization in general was very strong. I think that was the strongest point of this book. The characters you come across throughout the entire story-line were strong and held great importance to keeping this plot together.
Despite me not finding any interest in this plot, Megan Collins has some superb writing. It all flowed very nicely. I think when you read these types of books, the writing is incredibly important and she did a great job making it all fall together in the right places.
Another book like this that I really enjoyed was Cross Her Heart by Sarah Pinborough. If you haven't checked that out, I highly recommend it. And if you're just getting started in the thriller/suspense genre, give The Winter Sister a shot. I think you would really love it!